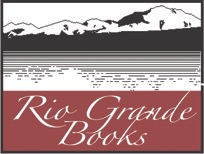 LPD Press & Rio Grande Books




Welcome to ...

One of the most comprehensive locations for information on art and culture in the Southwest,
with information on traditional and contemporary
Native American and Hispanic arts, Southwestern history, and books.





LPD Press & Rio Grande Books
Faith and art have always been bound together, especially in the Southwest and the old Hispanic villages of New Mexico. LPD Press has built a regional publishing company whose mission is to share the stories of faith, history, culture, and art found in the Hispanic Southwest. Rio Grande Books has taken that foundation and has expanded beyond the boundaries of New Mexico and explores the history and culture of the entire Southwest. Together, they are recording tradition.


"Among their books are works on Hispanic pottery and historical works about Archbishop Jean Baptiste Lamy and Frank Applegate, who helped develop the art movement in New Mexico" -- Albuquerque Journal